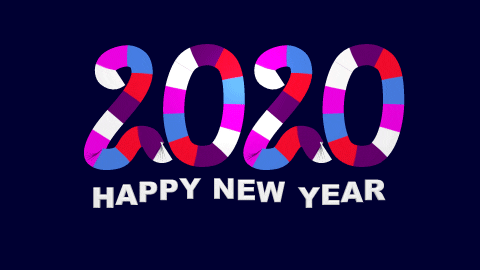 With 2019 in our rearview mirror and 2020 staring us in the face. I like to take some time and reflect on the past year and look ahead to what 2020 may bring. January is a time of new beginnings and having an excitement of what lies ahead in the new year. Making plans to see and try new things, return to things that have become a tradition and leaving room for an impromptu trip are all part of things I look forward to in the coming year. I'm also always trying to find ways to connect with you and get you more involved in Wisconsin's Outdoor Explorer. Add to that trying to bring you wonderful images and perspectives throughout the state, makes for a pretty busy year ahead.
I don't like to make resolutions; I like to set goals and make lists. Looking back at my list from last year, I felt I did pretty well. I accomplished most of those things and fell short in other areas. I grew the podcast and more of you are listening now than were a year ago and for that I want to thank you. Make a conscience decision to take time out of your day to listen to me is something that I don't take lightly. That's why I'm striving to bring you content that can be useful to you. Bring on guest interviews has been a lot of fun for me and having conversations with people throughout the state has taught be how great our state really is. I was able to get a Facebook groups started and it has been growing slowly and the interaction has been fun. I took my family snowshoeing for the first time and fell in love with that. I finally got to Iola Old Car Show this year and was amazed at the number of cars and vendors that show up to this special event. We visited a few new state parks and returned to some of our favorites as well. 2019 was a good year. It was a year that I'm hoping to build on. And looking ahead to 2020 I wanted to share some of my goals for the new year.
· Keep the podcast rolling
The podcast has been a great way for me to communicate with you and bring you my thoughts and ideas of getting outdoors in Wisconsin. I want to continue that in the new year by reviewing more state parks, sharing more of my experiences and giving ideas of things you can do in our state. Most of all, I want to talk to more people and have them tell you how great this state really is. There are a lot of interesting people in our state and they all have some great stories to tell and I want to tell them to you.
· Grow the Facebook Group
I started the Facebook group mid-way through this past year. I'll admit that while it's growing slowly, I haven't paid enough attention to it to help its growth. I've always wanted Wisconsin's Outdoor Explorer to be a community. A community that grows and shares experiences with each other. I'll be the first to admit that I can't see and do everything in the state. Creating a group or network that's willing to share their adventures and recommendations can be a great resource for all of us. My goal is to spend more time in the group, help it grow and continue to encourage you to be a part of this journey.
· Visit New State Parks
We all have our favorite state parks and I have mine. I'm fortunate to live pretty close to one of mine, Rib Mountain State Park. But to truly experience this state to its fullest, I feel it's important to visit different parts of the state and our state park systems are a great way to do this. This year, I'm hoping to visit at least five new state parks and share my experience of those parks with you.
· More videos
This was one makes it return from my list from last year and I failed at it. I live in the video world. It's what I do and how I make my living. It's something that I enjoy doing and it's time for me to start bringing more video to you. Whether it's a short video showing the beauty of Wisconsin or a review video. I want to take more time and show you how great this state is and one of the best ways to do that is with the power of video. I have the tools needed to do this and it's time to do it. So, don't be surprised if you start seeing more of me this coming year.
· See More and Do More
I love this state and part of that love is see and doing new things. That will continue in 2020. It's important for me to allow my children to experience new things that this state has to offer. Getting to festivals we haven't been to, trying a new activity and seeing some of the wonders of Wisconsin is always on my list of things to do and I can't wait to see what my family and I can come with this year. Whatever we do, you can count on me to share our experience with you. I may even bring some of my family members on the podcast so that they share their experience in their own words.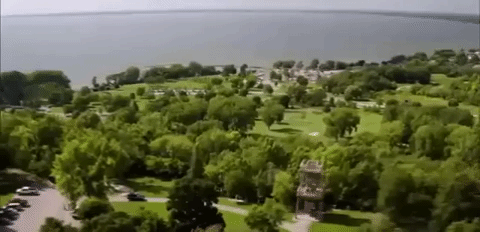 The start of a new year always brings the promise of hope and excitement. 2020 has me excited about the growth of Wisconsin's Outdoor Explorer. This growth only happens if you get involved. Sharing the podcast with friends and family, being a part of the Facebook Group and sharing your own experiences is all part of it. I know I'm ready, I hope you're ready to one of Wisconsin's Outdoor Explorers.